Large Image Brads

These big brads are sure to make a statement on layouts and projects.

Image brads are large brad with colorful images.

Appx 1" in diameter. 6 pieces per package
Designs by Reminisce


12x12 Paper - DieCut Paper - Glittered Paper - UV Paper
3D Stickers - Flat Stickers - DieCuts - Alphabets
CardStock Stickers - Journaling Stickers

Beach Party Collection
by Designs by Reminisce
12 x 12 Double Sided Shimmer Paper,
Rubons and Stickers

TPC Studio
Summertime Collection

12 x 12 Cardstock


Prima Designs
Seashore Collection


Stamps
Chipboard - Metal Clips - Journal Cards



12 x 12 Cardstock
Gray Chipboard DieCuts Beachcomber from FabScraps
Keep It Cool Collection from "Got Moxxie"
12 x 12 Cardstock
Stickers

MFRP .89
Bargainpack Price .83

Keep It Cool

Water Fun Collection
Paper House

Pool and Fun Beach Collection

Reminisce Designs
Real Sports Collection
Double Sided Paper - Stickers


Swimming
Phrase Sticker - 12x12 Sticker


Designs by Reminisce

Signature 2 Series
12 x 12 Paper - 4.5" x 8 Sticker
SEI Word Books

These books are the perfect
beginning for a mini album or
the cutest card ever. Word books
are an easy way to make a
personalized gift or a record
for special memories.

These books are already printed ready for
embellishments and pictures.
MFRP 3.99 - 6.99
Bargainpack Price 3.49 and 6.49

Click here to view other Chipboard Books by SEI
Designs by Reminise
Signature Collection
12x12 Double Sided Paper and Stickers



EK Success
Chipboard Books


|
Jolee LeGrande 3D Stickers
These are just adorable - never saw one I didn't like
Retail 4.99
Bargain Price 4.49
Karen Foster's 5 x 9 Stickers

MFRP 1.99
Bargainpack Price 1.79
Glitter Sticko Classic Stickers

MFRP 1.49
Bargainpack Price 1.29

EK Success

Disney Memories
Touch of Jolee Stickers

MFRP 1.99
Bargainpack 1.79
Designs by Reminisce


"H20"


12" x 12" Double-sided Shimmer Paper
Rubons
Stickers
Journaling Stickers
Alphabets
Fall in love with Jolee's Boutique mixed-media sticker embellishments.
Everything from epoxy to paper.
3D Stickers
Retails 3.99
Bargain Price 3.49
Cafe Phrase Metal Stickers
These Metal Stickers make any page complete.
These are bright, colorful and pop any page or card.

Retail 3.99
Bargain Price 3.49
EK Success
Epoxy and Vellum 3D Stickers
Stickers are about 4" x 6.5"
Layered vellum Dimensional Stickers have a delicate
appearance – some have glitter and bead accents.

Epoxy Stickers Reg 3.49 Our Price 2.99
Vellum Stickers Reg 2.49 Our Price 1.99

Click here to view all
Jolee Expoxy and Vellum Stickers
Jolee's Epoxy Stickers
3.49
Deja Views
Wonderful Words Rub Ons
Each sheet is 5" x 8"
Big - Beautiful and just fun to use!
2.99
Classic Sticko Flat Stickers
abt 3" x 6"

Retails 1.29
Bargain Price .99

Beach - Swimming

Inspirables Beach
Adhesive Borders
4.99


Inspirables by EK Success
Capture all your sun kissed summer days with this fresh new collection.

Dimensional Surfboard Stickers
Surf's Up! These dimensional surfboard stickers, with fun, catchy
phrases, will make your pages feel like you are in a tropical
paradise, surfing your days away.

3.99
Jolee's By You Sequin Dimensional Feel the sea life with these stylized sequin embellishments, great for
scrapbooking or for sewing on your shirt, hat or beach bag. Non Adhesive embellishment. 4.29
Jolee's Le Grande 3D Stickers Envision blissfully balmy nights lit by the warm glow of tiki torches. These large dimensional
stickers will make you feel like you are still on vacation. Reg Price 4.99 Our Price 4.49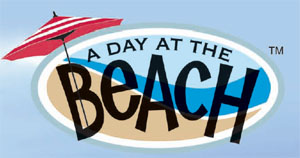 EK Success Confetti Words

Unique die cut shapes made of mylar material (metallic finish)
with embossed effects. Use with the 3D-Dots to create beautiful
dimensional titles and other paper crafted elements.

3.49
South (Sample)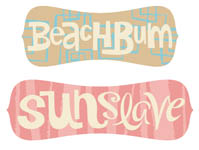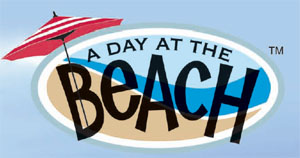 Title Waves
Life's a Beach! Dimensional and multi media adhesive titles made of metal,
wire, paper, wood, sand, shells and more! You will feel like you actually
brought the sand and surf home with you.

3.75

Dreams of Paradise?

These stylish and geometric 12 x12 double sided designs complement
the order items in the collection and make your pages
speak the language of relaxation.

.60
Touch of Jolee's
The same quality and detail of Jolee's Boutique dimensional stickers with elegant touches of
layered paper and textural accents.
1.99
Royal Brush Rub-Ons
2.50
5.5" x 9" are beautifully and brightly colored
(images are not the best to show how beautiful they really are)
I was so impressed they do not crack or peal like
the old ones we use to use on other art projects.
Pebbles Inc
Oh how cute is cute!
Duplicate Cardstock Stickers
Sticker sheet size is 2" x 6" Each sticker is appx 1.5" wide
Each sheet contains 3 stickers
With Cathy B Stickers come texture,

shine, sparkle, style and grace.

Whimsical stickers and paper

that touch on all themes.

6" x 12"

2.25
The Happy Hammer
The charms are made out of aluminum and have
raised embossed detailing.
.40 each
ScrapEase
Metal Frames and Metal Stickers
1.19
Tiny Tales II
These tiny tales are printed in black on white cardstock.
Just cut off the topper and adhere to any page or card.
You will love these cute poetic quips
.30
My Mind's Eye
Whimsies
.40
EF Expressions
Ice Cream Cone Brads and Charmlet
2 piece brads - The cone lays flat as a charmlet and the scoop of ice creem is
the actual brad. Just insert the scoop of ice cream brad into the cone hole -
and you have an ice cream cone. Buy the extra scoop and make them
a double decker ice cream cone.
1 1/8" x 7/16"
4 sets for 1.00

Single Scoops (without the cones) 8/1.00
Buy the extra scoop and make them
a double decker ice cream cone.
Paper Bliss 3D Stickers
These are just
the cutest
embellishments
for any page.
3.99
My Mind's Eye Taglets

Pre-cut and ready to use. Items mix and match perfectly.
Tag-lets are self-adhesive. Use with Mini Moments frames,
titles & die cuts. Acid and Lignen free.

Pack contains:
8 large double-sided tags,
6 small double-sided,
2 round double-sided tags,
40 illustrated tag-lets sticker (5 each of 8 designs).
1.80

Ever After Swimming Diecuts
Doodlebug Design Tokens

Different Themes, Colors and the colors can intensify as you
glue dot, glue, double sticky tape, sew or brad them to your
colored and pattern pages.
Tokens are ultra thin apprx 1/16"
Cute Cute Cute
3.25

=
Stamping Station Large Vellum Verses
These vellum verses are about 8.5" x 4"
Printed colored vellum (as shown)
Cut or tear them to be any shape or size to fit any place on your page.
This vellum is a little heavier which is great for the torn edge look.
1.75