SRM
Baby Stickers

It's A Girl Tags
.30



BabyyGirl Watch Me Grow 12" Border (12" long -2 individual strips)
Reg .60 Now .40



Baby Girl First 12" Border (12" long -2 individual strips)
Reg .60 Now .40



Baby Boy Big Border (abt. 1.5" x 12")
Reg .60 Now .40



Babyy Boy Watch Me Grow 12" Border (12" long -2 individual strips)
Reg .60 Now .40



Baby Girl Big Border (abt. 1.5" x 12")
Reg .60 Now .40

Paper House 3D Stickers
Cute 3D Stickers
MSRP 3.99
Bargainpack price 3.49















My Little Yellow Bicycle

Snugglebug Boy
Snugglebug Girl

12 x 12 Cardstock
Journaling Tablet - Stickers - Clear Shapes
Clear Frames - 12 Month Cards

My Little Yellow Bicycle 12 x 12 Cardstock - Stickers


Click here to see the Maternity Page
Carta Bella's Baby Mine
Carta Bella's Baby Mine

12 x 12 Cardstock
Grey DieCut Chipboard
SRM
Express Yourself Stickers
Printed on Clear
Paper House


Toddler Collection
12x12 Paper
Animal Crackers Girl Collection

12 x 12 Paper - Double-Sided
Animal Crackers Girl Collection

12 x 12 Paper - Double-Sided
Karen Foster
Expecting Mother Collection
12 x 12 Paper
Karen Foster
Baby Boy Collection
12 x 12 Paper
Karen Foster
Baby Girl Collection
12 x 12 Paper - Stickers
Paper and Stickers from Reminisce

EK Success
Classic Stickers
abt 4" x 7"

MFRP 1.39
Bargainpack Price 1.19
Designs by Reminisce

Signature 2 Series
12 x 12 Paper - 4.5" x 8 Sticker
Sewn Frame Baby Scrapbook Box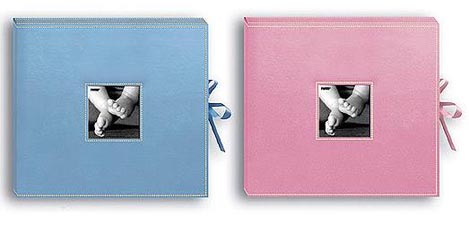 12" x 12" Sewn Leatherette D-Ring Baby Scrapbook Box with Ribbon Closure
Includes 20 top loading sheet protectors and 20 heavy white page inserts (40 sides)
3"x 3" photo frame on cover
1" 3-Ring accepts refills
4" x 6" Pocket Refill Pages now available for all 12" x 12" Memory Books
Dimensions: 13 3/8" x 12 5/8" x 2" Depth
Archival, Acid Free, Photo Safe
MFRP 29.99
Bargainpack Price 27.99
Personal Note: I loved these because when you shut the album it is a box.
The bottom or back of the album is a box and the top or front
of the album is the top of the box. Hard to understand, but it is so cute and will keep the dust out.
12 x 12 Expressions Albums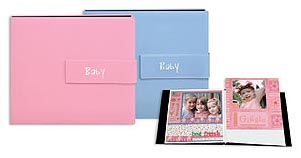 Magnetic strap with an embroidered expression
Leatherette cover
Includes 10 top loading sheet protectors and 10 white page inserts (20 sides)
Screwpost binding allows pages to lie flat and accepts unlimited refills
4" x 6" Pocket Refill Pages now available for all 12" x 12" Memory Books
Dimensions: 13 1/8" x 12 3/8"
Archival, Acid Free, Photo Safe
MFRP 19.99
Bargainpack Price 18.99
If you are interested in these album with another color or saying embroidered like
the above 4 x 6 albums. Please email me and I will be happy to order one for you.
Pioneer Expressions Albums
Want a fast way to show off those new pictures?
Share those pictures before you scrap them.

Here is the solution.

MFRP 3.99
Bargainpack Price 3.49

I saw these and just fell in love.
Each album has a soft textured vinyl and has 36 top loading pockets
to put your 4" x 6" pictures in.
A magnetic strap for a closure and the strap is embroidered with the
saying of your choice. Each books is 5" x 6.5". Archival, Acid Free, Photo Safe
EK Success
Chipboard Books
Paper Adventure

Old MacDonald Collection


12 x 12 Paper
Epoxy Stickers
Monogram Stickers
Tags and Phrase Stickers
Glitter Sticko Classic Stickers

MFRP 1.49
Bargainpack Price 1.29



It Takes Two

12 x 12 Paper

Deluxe Designs
Laser DieCuts - Just another version of CUTE!

Pressed Petal's Rubon Ornamentals
Create a designer look with the new Rub-on ornamentals.
Simply transfer to nearly any surface to leave a lasting impression!
Sheet includes 17 fun rub-on accents.

Package Dimensions: 7 1/2" x 4"
MFRP 2.49
Bargainpack Price 1.25
Scrap Metal Words
Our Scrap Metal words are contoured, self-adhesive aluminum embellishment.
Light-weight and archival safe.
Each word may have slight variations in color and texture.
3/4" tall
MFRP 2.99
Bargainpack Price 1.69
EK Success
8" x 8" Pre-Finished Album

Simple and easy to use. Consumers can just insert their photos and they have created a
professional scrapbook album in no time. Includes 8" x 8" post bound decorative
album with protective plastic cover and 20 printed
and dimensional embellished pages in side-loading page protectors.
Great for beginner scrapbookers and as a gift item too.
Click on the paper imagers to view them larger.

Reg 35.00
Bargainpack Price 29.99
Sandy Lion

Maternity/Baby
Word Sticker Sheets
4" x 12"

1.19





Frances Meyer'
Baby Boy and Girl Stickers
.69 each
C-Thru (Deja Views)
Shaped and Framed Brads 4.99 Bargain Price 4.49
Project Sheets 4.99 Bargain Price 4.49
Along with a project sheet to make a quick little scrapbook.
Great for gifts, classes and makes the cutest cards ever.
Everything you need is right there. Just punch it out and add your
creativity and away you go. The brads match the kits and are sold separately.

Boy Gatefold Album
All the pieces come on 2 - 12 x 12 sheets of cardstock, ready for you to punch out and
put together. You will love this quick and easy project.
Read the simple instructions- Punch it out - put it together and embellish!
These little albums are the cutest, easy and great for cards.
Brads above match this album and are sold separately.
4.99
Bargain Price 4.49

Deja Views
Baby Collection

Colored Rubons
Cafe Phrase Epoxy and Metal Stickers
These Large Epoxy and Metal Stickers make any page complete.
These are bright, colorful and pop any page or card.
Retail 3.99
Bargain Price 3.49
Classic Sticko Flat Stickers
abt 3" x 6"

Retails 1.29
Bargain Price .99

Baby
EK Success
Baby Photo Mailer
4.99

EK Success
"Baby Collection"
Double Sided 12" x 12" Paper
.59

Jolee's Boutique
3D Title Stickers
These are just adorable and make any page or card complete!
I just love them!

Retail 3.99
Bargain Price 3.69
Jolee's Boutique Jumbo Dimensional Stickers
Retail 4.99
Bargain Price 4.49
EK Success
Epoxy and Vellum 3D Stickers
Stickers are about 4" x 6.5"
Layered vellum Dimensional Stickers have a delicate
appearance – some have glitter and bead accents.

Epoxy Stickers Reg 3.49 Our Price 2.99
Vellum Stickers Reg 2.49 Our Price 1.99

Click here to view all
Jolee Expoxy and Vellum Stickers
Deja Views
Wonderful Words Rub Ons
Each sheet is 5" x 8"
Big - Beautiful and just fun to use!
2.99
Rob and Bob
3D Paper Accessories Stickers,
Epoxy Craft Candy
Cafe' Phrase Epoxy Title Stickers
2.49
Phrases and expressions come to life when with these catchy phrases.
Individual word and phrases provide for even more customization by you!
Creative Imaginations
Headliners

These cute headliners are made out of
a white epoxy type product.
Each headliner is abt 3" x 1"

4.75
Baby - Toddler - Maternity - Family
These are just adorable - never saw one I didn't like
Retail 4.99
Bargain Price 4.49
A Touch of Jolee's
3D Dimensional Cardstock Stickers
(3D but they lay pretty flat stickers are about 5" x 2.5")
They remind me alot of the Sandy Lion Essentials but larger
Sorry the scanning isn't the best but they are so darn cute!
Retail 1.99
Bargain Price 1.79
Baby - Toddler - Children - Family
EK Success Baby Titles

Hush, little baby, don't say a word.
Mama's going to buy you... the Jolee's® Baby line. Soft fabrics and sweet baby images make these mixed-media sticker embellishments just
perfect for every paper craft project.
Add pizzazz to any card, scrapbook page or gift with
a dimensional title sticker!
Dimensions: 2" x 6"

2.49
Multi Stamp
12 stamps in 1! All six
themed stamps come in
different fonts and styles
for variety. Each phrase is
numbered and corresponds
with the number in
the window for correct
stamping.


Requires separate ink pad
for inking,

5.99
DieCuts with a View

Metallic Accents

They only come in silver right now

4.00
Pull apart and attach with embellishments or
adhesive with your favorite glue.
Imagination Project
Baby Paper
.55
Over the Moon
Wooden Collection

12" x 12" paper
Rubons-Sticker
Overlay

Cute Cute Cute
Paper Bliss 3D Stickers
These are just the cutest
embellishments for any page.
3.99
My Mind's Eye Taglets

Pre-cut and ready to use. Items mix and match perfectly.
Tag-lets are self-adhesive. Use with Mini Moments frames,
titles & die cuts. Acid and Lignen free.

Pack contains:
8 large double-sided tags,
6 small double-sided,
2 round double-sided tags,
40 illustrated tag-lets sticker (5 each of 8 designs).
1.80
Boys are sold out.

Phrase Cafe
Baby Face Collection
-Double Sided Cardstock
-Diecut Numbers 3.5" x 3" 11 Numbers in each pkg
Sticker Thought Strips
Alphabet Rubons (2 sides upper and Lower over 150 rubons)
Epoxy Thought Pebbes


Ella Collection
(Soft Pink and Purples)

Zachary Collection
(Soft Blues and Browns)

Chloe Collection
(Soft Peach, Pink and Green)

Christopher Collection
(SoftGreen, Blues and Yellow)
Creative Imaginations
Epoxy Stickers
Cute Cute Cute and Adorable
4.99
(Free Paper in the bargains)
Inspirables
Choose Brushed or Cracked Paint Sets
or get them both!
Alphabet Stickers, Paper, Rubons, Frames and Tags
Coolest paper ever! It acutally feels like it is painted. It shimmers in the light.
A Coordinating Collection of colorful papers that truly appeal to
the senses of sight and touch!

Cool Cool Cool

Inspirables Blue Brushed Bargain

Inspirables Blue Cracked Bargain
Creative Imaginations
Metal License Plates
2 in a package
5.00
Creative Imaginations
Ger Real! Stickers 8.5" x 10"
Many stickers on one page.
3.00
Pebbles Inc.
Wood Charms
Press out wooden shapes and you are ready to go!
Attach with glue, twine, chain, ribbon.
Clear coated for archival safety, Size about 5" x 81/2"

A new company I fell in love with at Memory Trends 2004.
Cute-Cute-Cute-Cute-Cute (Yes that is 5 Cutes)
12 x 12 Paper is printed on 70 lb white paper, acid free, lignin free.
Stickers are 6 x 12" and are clear stickers
Paper .50 Stickers 1.80
As the item comes into stock the button will be available below the picture.
"Sew Whats"
Embroidered 3D Title Stickers
Embroidered Stickers
Camping to Grandparents! Adhesive words
and accents that have been carefully
embroidered for a detailed look.
Great as instant titles! (2" x 8")

MFRP 4.49
Bargainpack Price 3.49
Imagination Project
8.5" x 11"
Black print on Clear Sticker Sheet
Okie Dokie Press
Mini Silhouettes .45
Stickers are 2" x 2.75"
Precious Moments Stickers
5.5" x 12"
1.80
Tiny Giants
by Stickopotamus

1.50

hink BIG with Tiny Giants,
whimsical designs just bursting
with color and flavor.
So much larger than average
sized stickers. Easy to handle.
These hand drawn vellum creations,
accented with foil for instant
shine will add character and
impact to your pages.
Sticker sheets are appx. 6.5" x 5"