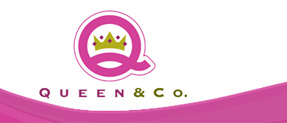 Discontinued Items
Fabrique Flowers

These fun flowers come embellished

with pearl centers. Package includes

both polka dot and shag textured

flowers. 25mm size and 15mm size,

10 pieces total.

MFRP 2.99

Bargainpack Price 2.79
Nailheads

Metallic nailheads in different patterns

24 Pieces in each package

MFRP 2.99

Bargainpack Price 2.79
Bloomers

Fun acrylic flowers in assorted sizes

and patterns

11 Pieces in each package

MFRP 2.99

Bargainpack Price 2.79
Droplets

Clear water drop stones, 5mm size. Self adhesive, just peel and stick!

40 Pieces in each package

MFRP 2.99

Bargainpack Price 2.79
Ice Accents Stripes = 12mm Self Adhesive
9 Striped Stones per card - MFRP 2.99
Bargainpack Price 2.59
Candy Shoppe = 10mm Self Adhesive Striped Stones
9 Stones per card - MFRP 2.99
Bargainpack Price 2.59
Ice Accents Polka = 12mm Self Adhesive
9 Polka Dot Stones per card - MFRP 2.99
Bargainpack Price 2.59
Pearl Blossoms = 15mm Self Adhesive Flowers with Pearl Accents
9 Flowers per card - MFRP 3.99
Bargainpack Price 3.59
Twinkle Blossoms = 3 Sizes with Rhinestone Accents
Self Adhesive Flowers with Rhinestone Accents
9 Flowers per card - MFRP 3.99
Bargainpack Price 3.59
Candy Shoppe = 10mm Self Adhesive Striped Stones
9 Stones per card - MFRP 2.99
Bargainpack Price 2.59
Pinwheels = 40mm Self Adhesive Pinwheel Sticker with Jewel Center
4 Pinwheels per card - MFRP 2.99
Bargainpack Price 2.49
Queen and Company Twine Twist 10 Yards, 4 Ply Twine MFRP 2.49
Bargainpack 1.99
ROX Ice
Self Adhesive Stones

MFRP 2.49
Bargainpack Price 2.29

ROX Marble
Self Adhesive Stones

MFRP 2.49
Bargainpack Price 2.29
Rhinestones

Self adhesive jewels sized 3mm-6mm in size
60 pieces per retail packaged cards


Bargainpack Price $1.29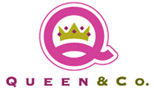 Mini Felt Border

Self adhesive 1" felt border 12" long
Easy to cut, colorfast
Retail packaged
1.29
Pearls

Self adhesive pearls sized 3mm-6mm in size,

in monochromatic color assortment 50 pieces per card.

MFRP 1.99

Bargainpack Price 1.49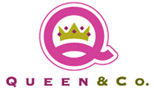 Mini Felt Ribbon by the foot
.75" Wide - Sold by the foot = 12 inches
Just enough for 1 page or a few cards.
Adhesive on back

MFRP .89
Bargainpack Price .75
Color Block Brads
Patterned brads in fun colors. 5mm in size,
30 pieces per package including patterns and solids.

MFRP 2.99
Bargainpack Price 2.79
Queen and Company
Fun shaped brads. Brads are 15mm size,
12 brads per package
Reg 3.98
Bargainpack Price 3.49
Queen and Company

Felt Ribbon - Self Adhesive
Self adhesive felt ribbon sized 1.6" wide in 1 yard length.
Easy to cut, colorfast, and washable.

Bulk
These came on a large spool and we have put each yard in zip lock bag.
MFRP 2.39


1.99 a yard Bulk

Pre-Packaged
Packaged from the factory-1 yard in each package
MFRP 2.99
Bargainpack Price 2.69 a yard

** I was able to buy these in bulk and package them ourselves to help save money on your end.
But because the spools they came on weren't very stable, so many stores complained to
the vendor, discontinued the bulk. When the bulk is no longer available packages will be available.
Thus the price increase on some and not others.
Queen and Company

Felt Ribbon - Self Adhesive
Self adhesive felt ribbon sized 2.7" wide in 1 yard length.
Easy to cut, colorfast, and washable.



Bulk
These came on a large spool and we have put each yard in zip lock bag.
MFRP 3.29
Bargainpack Price 2.69 a yard Bulk

Pre-Packaged
Packaged from the factory-1 yard in each package
MFRP 3.99
Bargainpack Price 3.69 a yard

Fall Leaves
Queen and Company
"Basic Brads"

5mm brads in two color shades,
50 pieces per package



Reg 2.49
Bargainpack Price 2.19
Queen and Company Large Heart Brads
12/1.00
Large Heart Brads 12/1.00
Mini Heart Brads 20/1.00
Queen and Company
Heart Throb Brads
12/2.80
Queen and Company's
Blooms

Flower brads made in four fun colors.
Brads are brass and sized just over 1/2".
12 pieces per package,

MFRP 2.99
Bargain Pack Price 2.49