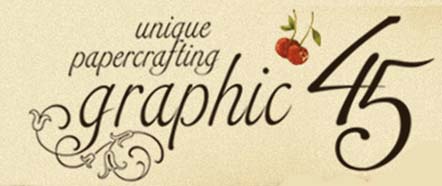 Graphic 45 New Staple Items
Book Boxes - Easel Albums - Matchbook Boxes


Introducing the gorgeous new Easel Albums from Graphic 45!
These lovely and versatile albums are made from high-quality Kraftboard and come in
8x8 and 12x12 sizes. Each wonderful album contains 7 Kraftboard pages,
perfect for calendars, mini albums and gifts! Expertly constructed to stand upright, these stunning
Easel Albums work perfectly with any Graphic 45 paper collection or Staples! These new Easel
Albums are also specially designed to fit inside the new Graphic 45 12x12 and
8x8 Matchbook Boxes! Turn the page to a whole new world of
creativity with the new Easel Album Staples by Graphic 45!


Regular Tag Album

Each pack contains six stunning Kraftboard tags with beautiful brass eyelets affixed at the top.

A lovely brass binding ring binds the tags together, making them perfect for mini albums

or calendars. Unfasten the brass ring for easy access to individual tags.

Regular Tags Album size: 5 and 7/8 x 3 and 7/8 inches.





Misc 12 x 12 Papers from Different Collections
MFRP .99
Clearance Price .50 each
Clearance Items Below

Note - the items below are clearance, when we run out and Graphic 45 runs out

they will be no longer available. A refund will be given as we run out of product.

Please email me if you DO NOT want partial collections and I can email you to let you know what we have run out of.

Secret Garden 12 x 12 Paper



Bohemian Bazaar 12 x 12 Paper

SteamPunk Spells 12 x 12 Paper


Kraft Reflections from Graphic 45 Single Sided Printed/Kraft on the Backside Cardstock

Playtimes Past from Graphic 45
By The Sea Collection

By The Sea 12 x 12 Paper

Botanical Tea

Botanical Tea 12 x 12 Paper Bargain
Get 1 of each 12 designs for