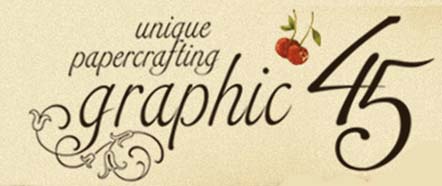 Graphic 45 New Staple Items
Book Boxes - Easel Albums - Matchbook Boxes

Regular Tag Album

Each pack contains six stunning Kraftboard tags with beautiful brass eyelets affixed at the top.

A lovely brass binding ring binds the tags together, making them perfect for mini albums

or calendars. Unfasten the brass ring for easy access to individual tags.

Regular Tags Album size: 5 and 7/8 x 3 and 7/8 inches.





Misc 12 x 12 Papers from Different Collections
MFRP .99
Clearance Price .50 each



Bohemian Bazaar 12 x 12 Paper

SteamPunk Spells 12 x 12 Paper

Playtimes Past from Graphic 45
By The Sea Collection

By The Sea 12 x 12 Paper

Botanical Tea

Botanical Tea 12 x 12 Paper Bargain
Get 1 of each 12 designs for