Copy and paste this link to show you how
http://www.howdoesshe.com/diy-canvas-prints/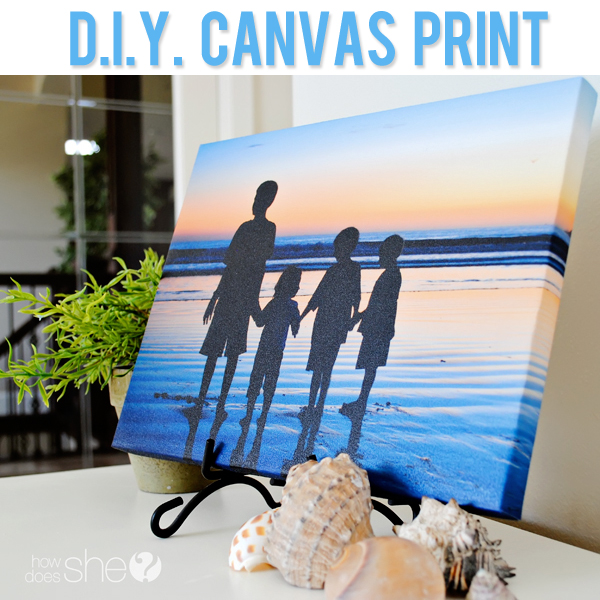 Photo Texture Cream
6 ounce container of Matte Finish (my favorite)
(will do about 12 - 12 x 12 sheets or more)
Bargainpack Price 7.50




6 ounce container of Semi Gloss Finish
(will do about 12 - 12 x 12 sheets or more)
Bargainpack Price 7.50




6 ounce container of High Gloss Finish
(will do about 12 - 12 x 12 sheets or more)
Bargainpack Price 7.50


Now you can make your prints look like an
artist painted them with Photo Texture Cream.
This is a new liquid acrylic coating that when
applied to the surface of a print makes it appear
as if the paint were actually on the canvas,
giving it a 3-dimensional appearance! CR coatings
are available in glossy or matte finish.