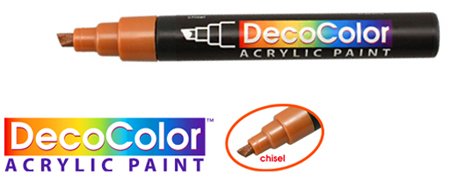 Decorate and paint your arts and craft projects with Deco Acrylic markers .
They are available in 28 popular colors including 6 metallic colors.
It has a 3-way chisel tip for thick and thin lines.
Deco Acrylics are great on chipboard, acrylic, stone, terra cotta, concrete, paper and wood.
Easy use when scrapbooking as a pen.
3.99 Each
Clearance 1.75 each